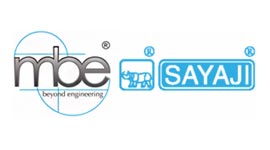 MSEL is one of the country's leading manufacturer of crushing, screening, grinding, material handling and mineral processing equipment, serving the core sector industries, mainly iron ore, coal, steel, zinc and copper, limestone, rare earths and other mineral businesses as well as aggregate for the last 60 years.
The product range includes various types of crushers (both jaw and roll), impactors, screens (linear, circular, roller and flip flo), ball and rod mills, various types of feeders (apron, grizzly, reciprocating etc.), mineral beneficiation equipment like slurry pumps, thickeners, floatation cells, filter press, scrubbers etc. The company also manufactures for the construction sector, products such as mobile crushing and screening plants & skid mounted crushing plants.
Besides its own range of equipment, the company has also successfully manufactured various stockyard equipment such as stacker reclaimers, wagon tipplers, paddle feeders, open cast mining machineries such as bucket wheel excavators, shiftable conveyors, spreaders and port cranes. The Asansol and Kumardhubi units have been manufacturing critical equipment for the steel industry (for blast furnace, billet & bloom caster and convertor) as per the designs provided by most of the major international steel plant equipment manufacturers.
MSEL has four manufacturing units located at Kumardhubi in Jharkhand, Asansol in West Bengal, Bengaluru and Vadodara. With marketing and branch offices located at Kolkata, Vadodara, Kumardhubi, Bengaluru, Chennai, Secunderabad, Cochin, Nagpur, Vizag and Vijayawada, MSEL is geared to provide total customer support in any part of the country.
Besides India, MSEL has several equipment installed and running in countries like Russia, Kenya, Mozambique, Zambia, South Africa, Indonesia, UAE, Oman and Saudi Arabia.