MBE has been providing tailor made solutions to different customers for providing custom designed Ash Handling systems, thereby fulfilling the commitment to reduce pollution. As part of a diversification plan, MBE entered into the area of Ash Handling systems for thermal power stations. It entered into collaboration with Eroterv Wagner Biro of Hungary, a world leader in the field with strong presence in Europe and South East Asia. Subsequently, MBE acquired 100% shares in EWB. By virtue of this acquisition, MBE is today a global player in the field of Ash Handling.
High Concentrated Slurry Disposal System, for 2 X 250 MW Power Plant, CESC Budgebudge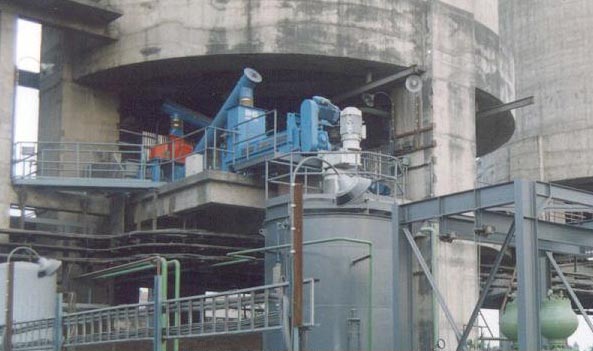 Silo for Ash Handling System for 2 x 125 MW , GMDC, Akrimota Power Station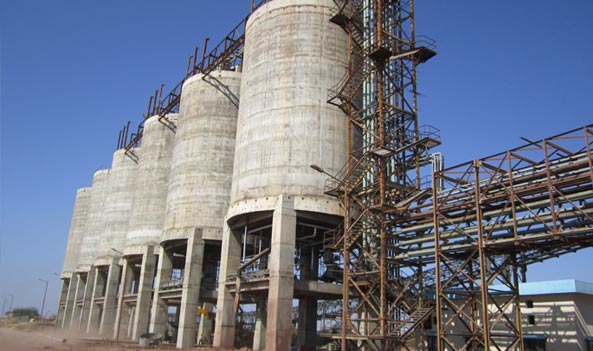 MBE is a leader in handling powder materials by means of Mechanical Transport, Hydraulic Transport, Pneumatic Dense Phase and Lean Phase Transport along with storage and unloading. MBE is in a position to offer complete solutions commencing from concept to commissioning for:
Hydraulic transport of Ash
Hydro-pneumatic Transport Equipment
Dilute & Dense Phase Dry Pneumatic Ash Handling System
Dry Unloading Equipment
Moistening Screws & Drums
Bottom Ash Handling with Scraper Conveyor
Bottom Ash Handling with Jet Pump
Air Slide Channels for transfer of materials
Hydraulic cross – country Ash Transport with Slurry Pumps
Dust Control with Filters
Mechanical Ash Handling with Belt Conveyor
Dry Bottom Ash Handling
High Concentration Slurry Disposal System
Alumina Handling and Transport
Pyrite / Mill Rejects Systems for Power Stations
MBE provides Operation and Maintenance services in the plants.
Ash Transporter Vessel NTPC, Mouda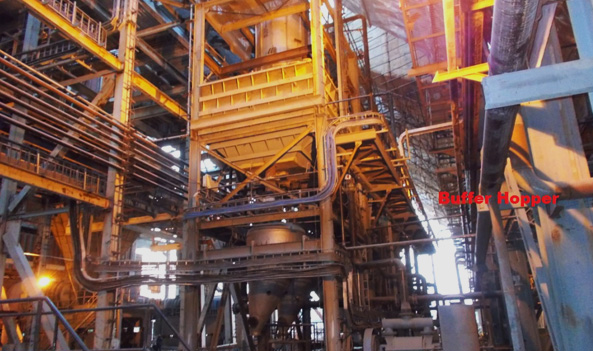 Transporter Surge Hopper, Rihand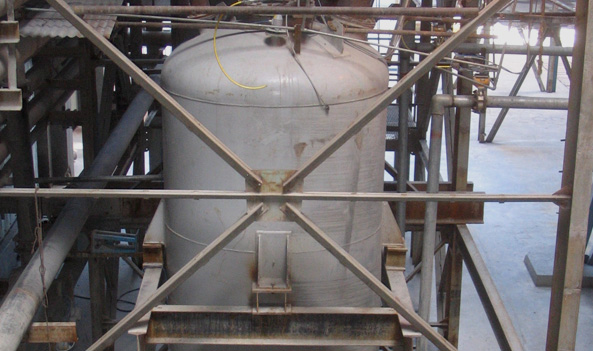 Transporter vessel, Parli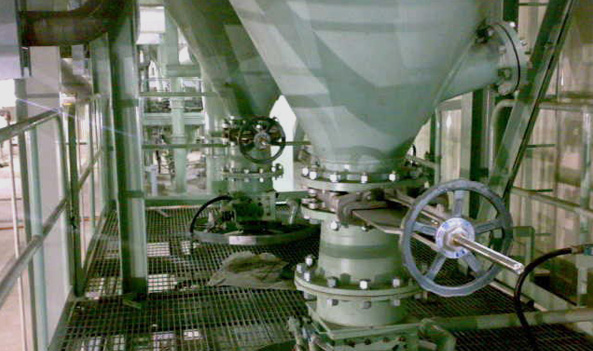 Lean Slurry Handling System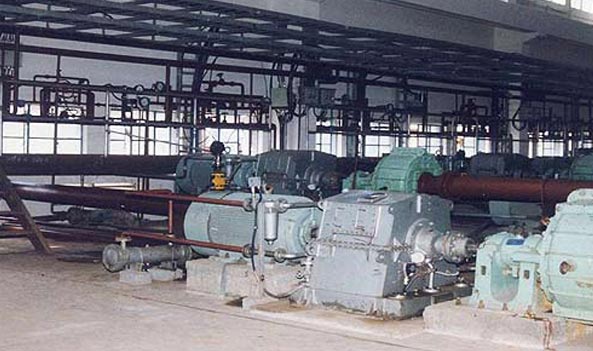 Ash Handling
MBE built the first Ash Handling Plant for Indian Explosives Limited, Kanpur. MBE acquired state-of-the-art technology from EWB Hungary, a world leader in the field for all types of ash and powdered material handling systems.
Transporter for Ash Handling System for 2 x 125 MW GMDC, Akrimota Power Station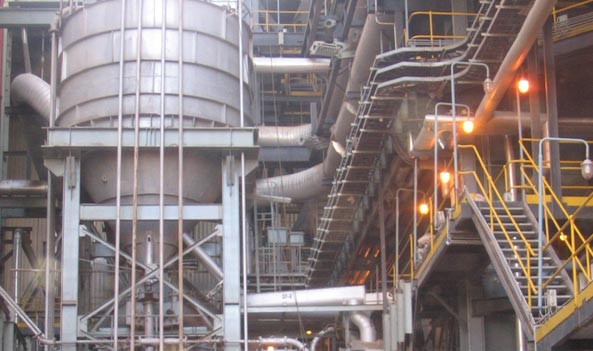 O&M at Ash Handling Plant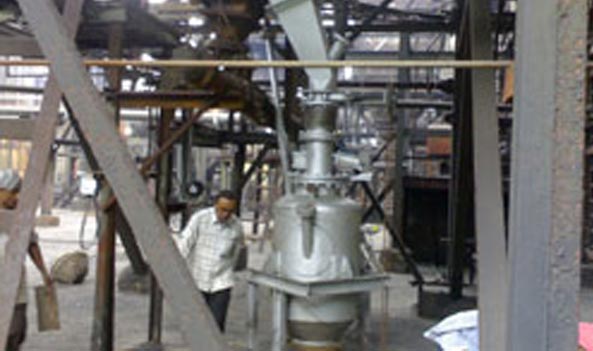 Subsequently, MBE acquired 100% shareholding of EWB and has the expertise in engineering and turnkey execution of all types of Ash Handling and Ash Management systems including:
Bottom Ash Handling System either through Scrapper Conveyor, Jet Pump
Bottom Ash Handling through "Dry System"
Bed Ash Handling by Pneumatic Pressure/Vacuum Conveying System, Hydraulic System
Fly Ash Handling by Mechanical Conveyor, Pneumatic Pressure/ Vacuum Conveying System, Hydraulic System
Air Slide System
Silo Loading and Unloading including Silo Design
Slurry Pumping to distant ash pond areas using cross – country pipelines
Ash Management System
High Concentration Slurry Disposal System with Dyke Management Facility
MBE expertise in providing high capacity Conveying System either through Dense/ Lean Phase is well proven
MBE provides reliable Vacuum Conveying System

Ash Handling System for 2 x 125 MW GMDC, Akrimota Power Station
Pneumatic Conveying
MBE is specialized in pneumatic conveying of powdered and granular material that includes Alumina, Limestone, Coal, Zirconium, Sand, Pyrites, Clinker, Lead Oxide, Magnesium Oxide, Chromium Oxide etc.
MBE provides specific customer oriented solution for both Vacuum and Pressure conveying system for different powdered material.
Ash Handling : Air Slide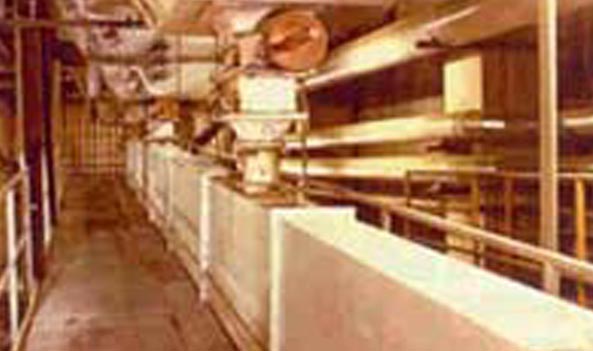 Vacuum Pipe Below ESP Hopper Rihand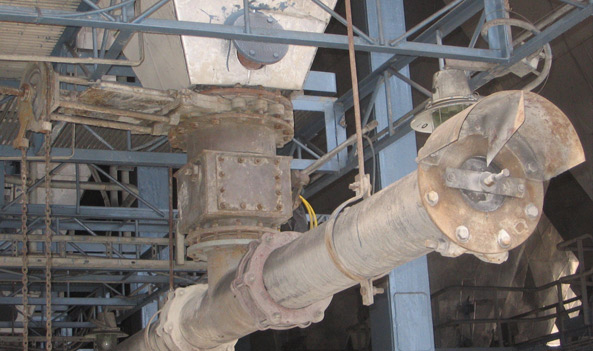 The expertise in conveying ash over a long distance in different plants of NTPC, the major utility owner in India, has enabled us to provide solutions for conveying of other powdered material like Limestone for Flue Gas Desulphurisation System.
Clientele
NTPC Ltd.
BHEL
DVC
Neyveli Lignite Corporation
Bhavnagar Energy
NALCO
MSPGCL
CESC Ltd.
GMDC
Jindal Power Ltd.
Vedanta Aluminium Ltd.
Essar
MBE also boasts of supplying Ash Plants/ Pneumatic Systems for Powdery Materials to many Clients abroad, a feat not accomplished by any of its Indian competitors engaged in similar business. To name a few –
Indonesia Power (Suralaya Power Plant 3x600 MW)
Baek Doo Ind. Co. Ltd., South Korea. Boreyang (2x500 MW) & Young Hung (2x870 MW) Power Stations
AES BorsodiEnergetikai KFT (Borsodi Power Station, 200 MW)
Rudnik GACKO, Yugoslavia (1x300 MW)
Termoelektrane Centrles Thermiques Kraftwerke [Obrenovac B (2x500 MW), Yugoslavia]
Ash Silo Bhavnagar Energy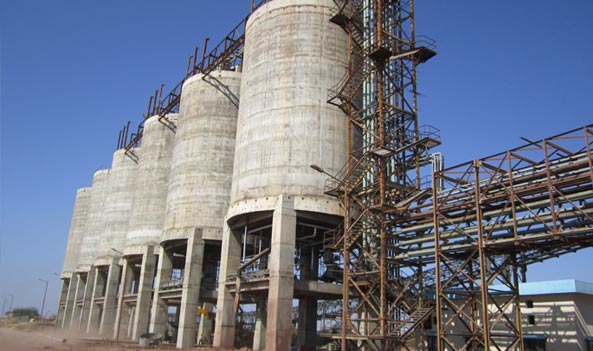 Powder Material Handling
Powder Material Handling Systems are mainly used to transport materials like cement, alumina etc. Powder Material Handling is done with the help of airlift systems. During the transportation, the material does not come in contact with the atmosphere. McNally Bharat has the capability to design, manufacture, erect and commission on a turnkey basis Powder Material Handling Plants.