Pre Treatment Plant
MBE has a manufacturing unit in Bengaluru for various water treatment equipment like thickners, heavy duty clarifiers, centrifuge etc. The total number of installations of thickners is approximately 200. Presently, MBE has executed large capacity Pre-Treatment Plants for NTPC Super Thermal Power Projects in various locations. In these projects Reactor Clarifier/Tube settlers are also incorporated. Some installations:
NTPC Rihand Super Thermal Power Project, Stage-II (2X660 MW), Water Treatment Package.
NTPC Barh Super Thermal Power Project (2 X 660 MW), Water Pre treatment Package.
NTPC Mauda Super Thermal Power Project (2 X 500 MW), Water Pre treatment Package.
NTPC, Mejia Super Thermal Power Project (2 X 660 MW), Water Treatment Package.

Pre treatment Clarifier, Ideal Power, Nagpur
Filtration Plant
MBE commissions Rapid Gravity Sand Filter and Pressure Filters as a part of large turnkey projects.
Demineralization Plant
MBE has executed a number of Demineralization plants:
IISCO, Burnpur for their complete External Water System for Basic Oxygen Furnace (BOF) and CCP (Continuous Casting Plant).
DM Water Package for 2 X 363 MW Power Plant for NTPC-BHEL Power Projects Pvt Ltd, Tripura.
DM Plant for Ideal Power Nagpur (1 X 270 MW).
DM Plant for MPPDCL Satpura (2 X 250 MW).
DM Plant for Singareni Collieries TPS (2 X 600 MW).
Cooling tower & chimney, Satpura TPS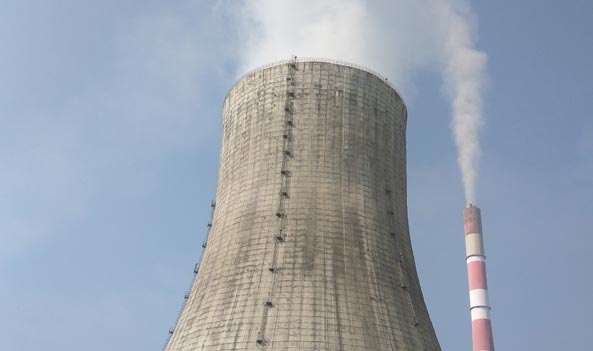 CW pump, Satpura TPS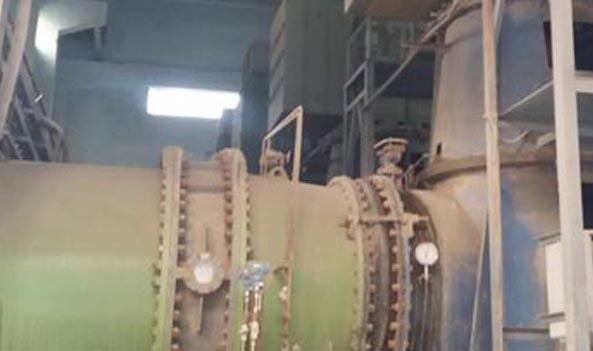 Forced draught cooling tower, Ideal Power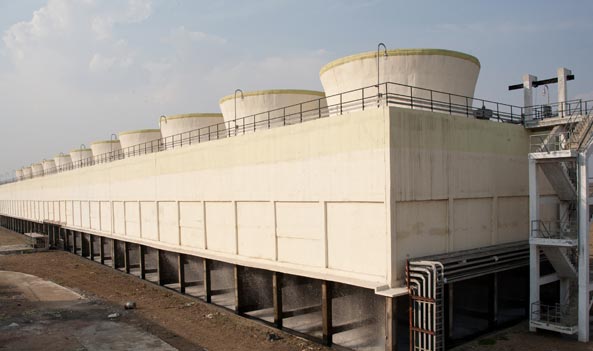 RO plant, Ideal Power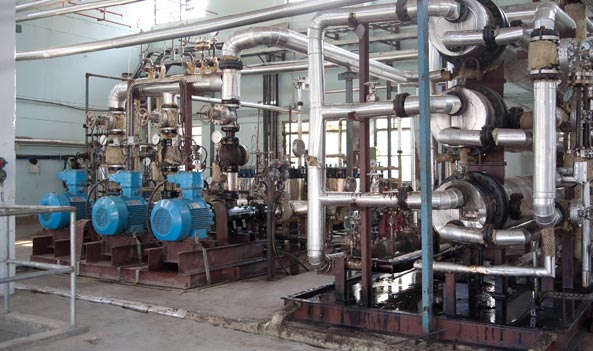 Demineralizing Plant, Ideal Power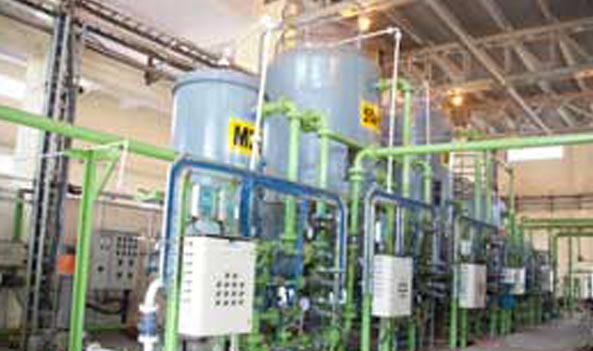 Aerator, Satpura TPS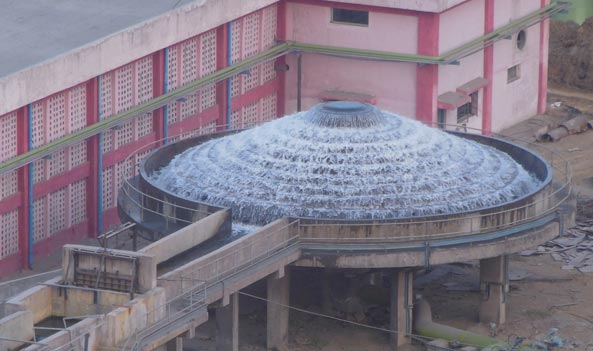 Side Stream Filter
MBE does Side stream filters as part of large turnkey Projects, including Valveless Auto Gravity filters (VAG).
Waste Water/ Effluent Treatment Plant / Sewerage Treatment Plant
Having in-house manufacturing facility for thickeners, centrifuge and slurry pumps, MBE is offering complete Sewerage Treatment Plants with disposal network. MBE has executed a project in Jaipur in Rajasthan.
MBE has executed on Turnkey Basis a 1400m3/ hr Slurry Treatment Plant.
MBE has executed a Waste Water Treatment Plant for the 3000 TPD Lead-Zinc Beneficiation Plant at the Rampura-Agucha Mines of Hindusthan Zinc Limited. Even now this project is regarded as a benchmark by experts in the field.
MBE commissioned the first Indian Washery way back in 1979. This project, executed on Turnkey basis, included a 1400m3/hr Waste Water Treatment Plant.
MBE has also executed the Ash Water Recirculation System for Talcher Thermal Power Station of National Thermal Power Station Ltd (NTPC).
Sea Water Desalination Plant
In association with leading International companies, MBE is capable of participating in various Membrane based Sea / Brackish Water Desalination Projects. MBE is now capable of putting up large Desalination Plants with sea water intake on turnkey basis and energy recovery systems, with more than 90% efficiency.
Water Transmission Distribution System
For the Punjab State Electricity Board, MBE has commissioned the extension of the existing Ash Slurry, Plant Drainage, and Sludge Pipe-line.
Slurry Pipe Line System at the Bailadila Mines of National Mineral Development Corporation Limited has been executed by MBE.
MBE has commissioned one of the largest combined Water Supply Schemes in the state of Tamil Nadu covering 674 habitations in Trichy District for Tamil Nadu Water Supply & Drainage Board, Chennai. The scheme has an 8 meter diameter Collector Well, 1000 km. pipeline of upto 700 mm. diameter, 470 Over Head Tanks, 31 Sumps and Pump Houses.
Water Distribution project involving 12 km. MS Pipeline of 600mm to 1200 mm diameter and 45 km. DI pipeline of 450 mm and 500 mm diameter, for the Ahmedabad Municipal Corporation. Intake structure and 600 mm diameter MS wrapped pipeline – 3.6 km long – for INDAL at Hirakud.
MBE has executed Water Distribution System in Jodhpur for RUIDP. The project involved commissioning 210 km AC and DI pipeline.
Water distribution system in Ajmer city for RUIDP involving 98 km of AC & DI pipeline.
River Water Intake System
MBE has executed an 8 Meter diameter Collector well at the Cauvery River bed including the foot bridge in 2004.
Side Stream Filter

Effluent Treatment Plant

Drinking water supply to 674 Rural Habitation in Manappanai and Marun-gapuri Unions and Ponnampatty RTP in Trichy District

Raw Water Intake Structure and Associated Work for 100 MW Expansion of Power Plant – Unit #2 at Hirakud, Orissa, for Indian Aluminum Company